'You Can' is a youth cancer program set up by Sony Foundation Australia in 2010. Its aim is to fund specialised youth cancer centres and services around Australia to address the current gap in the healthcare system. Currently, young Australians with cancer are a 'forgotten generation' who are falling through the gaps of our medical system. Too old for children's hospitals yet too young to be placed in adult wards these young patients are lost in the system. Young people aged between 15 and 25 have significantly poorer survival rates than children and older adults due to a lack of access to age appropriate care.
In alignment with our passion to help youth cancer patients, we are excited to support young researchers taking on ground-breaking ideas & innovations to help our patients. The 'You Can Innovate Awards' invite young researchers (students & early-careers) across universities, institutes & hospitals to come up with a research project, idea or technology to improve cancer patients prospects or livelihood, particularly those patients suffering in their youth.
Funding Available
$100,000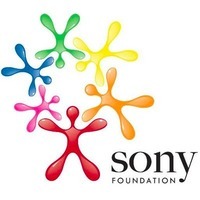 Sony Foundation Australia is the charitable arm of the Sony Group of Companies operating in Australia. Since its inception in 1998, Sony Foundation has raised and donated $27 million to youth-related causes. Our mission is to capitalise on the unique qualities of Sony and contribute to the advancement of the Australian community by assisting youth and fostering their talents. Through our f...