How do I apply?
Click 'Apply' to start the submission process. Once you have chosen to submit as an Individual or a Group, and completed the pre-application check, you will be taken to the 'Manage Submission' page. Please read out Applicant Guide to help.
For tips and tricks, and help navigating the submission process see our video guides here.
What additional requirements are needed in the application?
A signed letter of endorsement from a research supervisor, head of school/faculty must be accompanied with each application. This allows us to ensure that there are appropriate facilities and mentorship for the fellow to carry out their project and also ensure that research ethics approval has been cleared via their research organisation ethics committee/process.
What's the purpose of the 'Open Peer Review' in Stage 1?
Traditional research grants rely on judging panels of 3-5 experts with varying specialist areas. Multi-disciplinary approaches or ideas that are outside the expert panel have traditionally been difficult to award, stifling innovation. Furthermore, track-record is very subjective depending on the discipline. The open peer review process will allow us to compliment the peer judging process to take into account a much wider cross-section of experts from many different fields to learn about & judge the projects/track-records.
The You Can Award is seeking innovative ideas that span many different potential scientific fields (psychology, nursing, technology, oncology, engineering). Open peer-review allows for the widest range of peer-experts to participate in judging the initial phase of the awards – ensuring fairness and the highest quality teams to proceed to the next round.
Who makes up the final patient judging panel?
The final judging panel of four teams will represent a national cohort of the Youth Cancer community. Each team will be comprised of a youth cancer patient, an Adolescent and Young Adult (AYA) Oncologist and a Program Manager for the AYA Cancer Service who are engaged in You Can programs and Centres. This panel works to actively address ongoing needs and develop age-appropriate treatments for youth cancer patients and thus represents the wider youth cancer patient community for final selection. Given the objective of this award, significant emphasis will be placed on the impact statement and ability for researchers to communicate their ideas to that community. Here is where a video will really help communicate your research to those patients/advocates.
Can the funds be used to hire a Post-doctoral Researcher or PhD student to work on the project?
Yes, as long as you are from a research organisation that Sony can fund.
Can we use the funds to purchase non-salary costs (equipment, infrastructure etc)?
Yes, you can use a portion of the funds to purchase necessary technology or equipment needed to carry out the project. However please justify this use of funds and the costs involved within the proposal.
What are the judging criteria?
The primary criteria is around demonstrating your track-record/team environment and the quality/impact/relevance of the project for cancer patients lives. In your application, you should address each question as briefly as possible to demonstrate these aspects of your project.
What are some examples to help you demonstrate 'Patient Impact'?
how does your project address an important problem, or a critical barrier to progress, in the livelihood of cancer patients?

what is the potential that scientific knowledge and/or clinical practice can be significantly improved to help those patients?

how does the project potentially deliver tangible benefits

to patients, or populations,

in the short or long term?

what is the potential to reduce cancer incidence or mortality, or improve the quality of life for young Australians living with, and beyond, cancer?
What are some examples to help you demonstrate 'Innovation'?
how is the approach novel or unique to help cancer patients?

can it be scaled to impact cancer patients across the world?
How to demonstrate 'Team & Environment'?
do you have appropriate leadership/mentorship/infrastructure?

what are the qualifications, track-record and appropriate expertise of the investigator(s)/team?
NOTE: all lead applicants must upload a letter of support from their supervisor/head of school/faculty and ethics clearance form for their research project
Will my research proposal be made public?
Each applicant requires to complete a public section of your proposal to inspire & inform both peers and the wider community of your research for endorsements and votes. The details can be as brief or detailed as you would like - but it is open to the public. The private section of the proposal covers more details and will not be made public, only those on the judging panels.
Funding Available
$100,000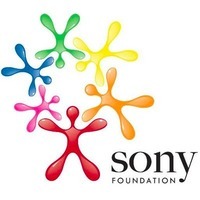 Sony Foundation Australia is the charitable arm of the Sony Group of Companies operating in Australia. Since its inception in 1998, Sony Foundation has raised and donated $27 million to youth-related causes. Our mission is to capitalise on the unique qualities of Sony and contribute to the advancement of the Australian community by assisting youth and fostering their talents. Through our f...