Program description
The You Can Innovate Awards are intended to be a catalyst for cancer researchers, innovators and clinicians to collaborate and engage directly with the needs of youth cancer patients. The goal is to help cultivate research and ideas across disciplines in order to treat or solve problems that patients face at all stages of their journey through cancer.
Eligibility
Researchers must be either students or early-career researchers working in a university, medical institute or hospital with DGR status in Australia.

Applicants do not have to be Australian citizens, however to accept the funding, they must be affiliated with an Australian DGR status institute where the funds will be transferred.
Early-Career researchers are those that have been awarded a PhD since January 1, 2011.
Scientific focus of the program
The goal of the You Can Innovate Awards is to support younger researchers who are actively innovating to address problems in cancer research and are working on projects that have the potential for practical impact on cancer patients lives. The Awards will support students and early career researchers work on ideas and projects from high impact, translational research with direct relevance to the clinic through to the creation of new technologies, treatments, software or programs that directly benefit the lives of cancer patients.
Some example's of potential projects could include: new risk reduction strategies; new nursing or caring approaches; early detection, screening or treatment programs; technologies and software platforms to help patients, families or carers; or better programs/outcomes for cancer patients/survivors around mental health or livelihood. Note: This award is not intended for early-stage, exploratory or fundamental cancer biology - it must have near-term cancer patient impact to be eligible.
We particularly encourage multidisciplinary approaches that explicitly address Sony Foundation's strategic priority to reduce cancer incidence or mortality or improve the quality of life for young Australians living with and beyond cancer.
Stage 1: Short-list decided by open peer review
This stage screens for research quality, eligibility & track-record. All submissions will be reviewed initially by an independent expert judging panel. However since the goal of the award is to fund the most impactful research project from a diverse set of disciplines, we will also include an open peer-review process to help rank the final short-listed submissions.
In this open-peer review process, eligible submissions will be made public to allow verified experts across diverse fields and disciplines to learn and endorse/vote on their top choices. Researchers will be asked to choose those applicants with highest-quality track-record and innovative potential for cancer patients.
To see how an open peer-review research award works, along with viewing typical submissions and outcomes, view an example here from a previous Thinkable research award.
Stage 2: Final Awarding by cancer patients community representatives
The final judging panel of four teams will represent a national cohort of the Youth Cancer community. Each team will be comprised of a youth cancer patient, an Adolescent and Young Adult (AYA) Oncologist and a Program Manager for the AYA Cancer Service who are engaged in You Can programs and Centres. This panel works to actively address ongoing needs and develop age-appropriate treatments for youth cancer patients and thus represents the wider youth cancer patient community for final selection. Given the objective of this award, significant emphasis will be placed on the impact statement and ability for researchers to communicate their ideas to that community.
Funding Available
The You Can Patient Impact Award is a grant of $90,000, being made available to students, early-career researchers and teams from any university, research institute or hospital across Australia. It can be used to cover the salary of a 1-year postdoctoral research fellowship or a 3-year PhD scholarship. If needed, a portion of the funds can be used to purchase necessary infrastructure, technology or equipment needed to carry out the research. Please justify this cost in the proposal.
A separate pool of $10,000 is also being made available to one project that is voted openly by the wider You Can community and public.
Applicants will only be eligible to win one award (either the Patient Impact award or the People's choice).
How to Apply?
We understand how time-consuming typical grant proposals can be. The You Can Innovate Award is a unique program that streamlines the traditional application processes, while also allowing both multi-disciplinary experts and wider patient groups to learn and engage with the proposed ideas.
We have created a short guide that can be used for potential applicants to help them through the application & judging procedure. Click here to download the Applicant Guide.
After reading the guide, click 'Apply' to begin. The online system will take applicants/teams through the questions for each section. Some more information can be found in the FAQ's.
Funding Available
$100,000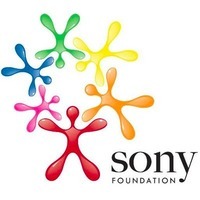 Sony Foundation Australia is the charitable arm of the Sony Group of Companies operating in Australia. Since its inception in 1998, Sony Foundation has raised and donated $27 million to youth-related causes. Our mission is to capitalise on the unique qualities of Sony and contribute to the advancement of the Australian community by assisting youth and fostering their talents. Through our f...